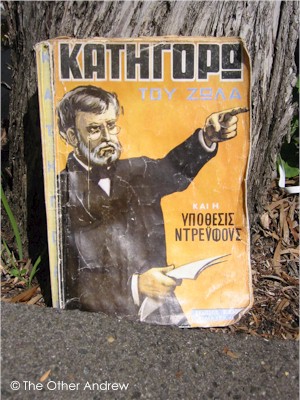 Russian book, found on the street. Newtown, Sydney, 2004.
I'm a bit late posting this, and just barely scrape in on the deadline, but last Friday's
Photo Friday
theme is
Rare
. I found this book sitting against a tree in my street, about 4 doors up from my house, one day. It sat there for a couple of days, and just as I was contemplating taking it someone else beat me to it. I'm not sure what this book is, but I thought it was a pretty rare find for an inner city Sydney street.